Music Lessons for Children.
Artpot has begun it's first educational project collaboration with de Buurvrouw at the neighborhood of Hillegersberg-Schiebroek. We decided to take a step to find all the children who are interested in music. We would like to see and discover the talents and interests during the "Open Dag" on the 3rd of January.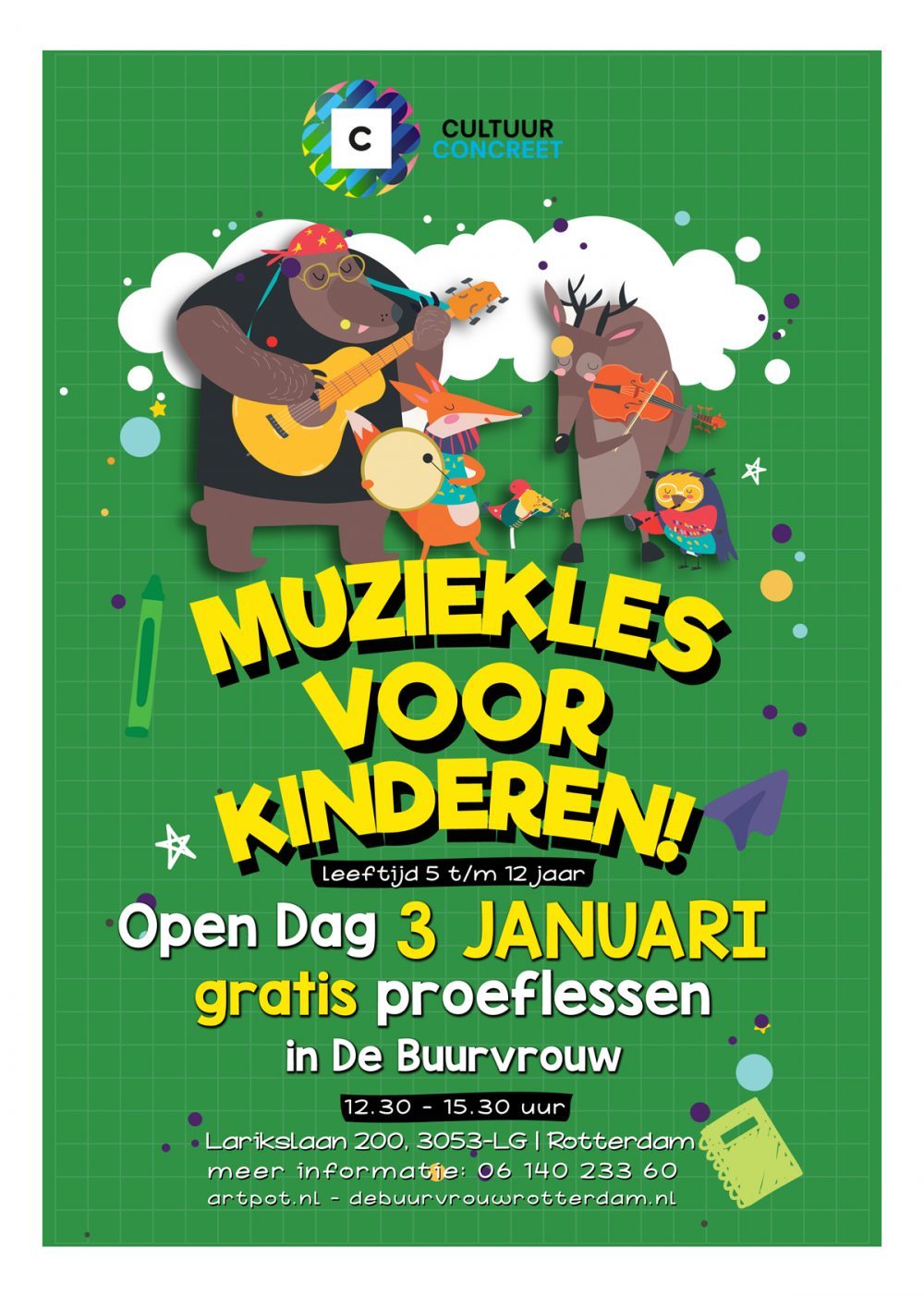 What will happen on the "Open Dag"?
Music teachers with conservatory background will be introducing themselves and playing short music to introduce instruments.
Children will meet different musical instruments such as piano, guitar, ukelele, violin, and flute.
 Music teachers will let children use these instruments and give free try-out lessons to see their interests and discover the talents of children.
 End of the try-outs, families can subscribe to their children for affordable prices of weekly lessons starting from the 3rd week of January until the 2nd week of July!
You can register by clicking here.
 Do not miss your free tryout lessons on the 3rd of January at Open Dag. It will take place at de Buurvrouw (Larikslaan 200) between 12.30-15.30.